Multi-Tiered System of Supports Guidelines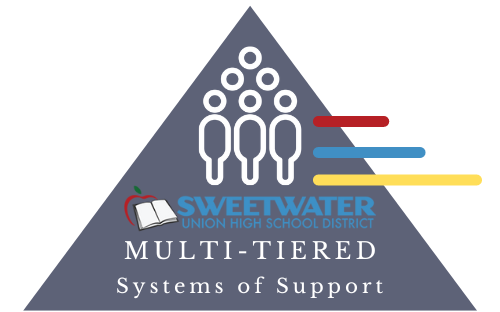 The Sweetwater Union High School District (SUHSD) is taking a bold step forward in supporting student success with the creation of a district-level team and an innovative prevention framework called Multi-Tiered Systems of Support (MTSS). This handbook serves as a guide to this cutting-edge approach that integrates assessment data and interventions to create a multi-level prevention system that maximizes student achievement and supports their social, emotional, and behavioral needs.
MTSS is a strength-based approach that recognizes and builds upon the unique abilities and potential of each student, ensuring that no one falls through the cracks. By adopting this framework, SUHSD is leading the charge towards a brighter future for our community, where all students have the support and tools they need to succeed. Get ready for a transformative journey towards student success with SUHSD's commitment to MTSS.
---
Reid Burns
Program Manager  Student Support Services
Email: Reid.burns@sweetwaterschools.org
Phone: (619) 691-5564
Fax: (619) 407-4982
Melissa Rains
MTSS TOSA  Student Support Services
Email: Melissa.rains@sweetwaterschools.org
Phone: (619) 691-5564
Fax: (619) 407-4982